Vegan American Bake's OVGO B.A.K.E.R (Obgo Baker, Tokyo Metropolitan OVGO) is sponsored by OVGO, 2020, from December 1, 2020 to 14 (Tuesday), Laforet Harajuku 2nd floor COINTAINER, pop -up store "HOLIDAY COOKIE PARTY Open a party).
A lineup of more than 20 kinds of cookies of vegans and vegans using raw materials of domestic and organic, not only in American and delicious. In addition, we also sell goods such as folding eco cup STOJO of original design and apparel with original character OVCO (Obco).
"Choosing a food that is easy on our future, and their future"
 Under the theme, we propose a new holiday for Generation Z youth.
About the product of "HOLIDAY COOKIE PARTY"
Outside, there are two types of vegan cookies, gluten -free auto meal cookies, which have a crispy soft software, and have a large volume, and from the classic original cookies that have a crunchy texture. There are various flavors, such as classic chocolate chips and double chocolate cinnamon, coconut chai and chocolate mint. Christmas limited flavors also appear. You will surely find your favorite flavor. Other goods such as folding eco -cup STOJO, eco -bag, and apparel with original character OVCO (Obco) are sold.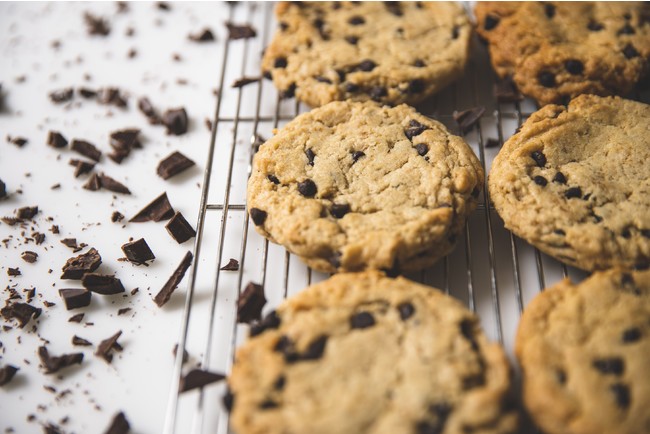 Impossible chocolate cookies (302 yen tax in)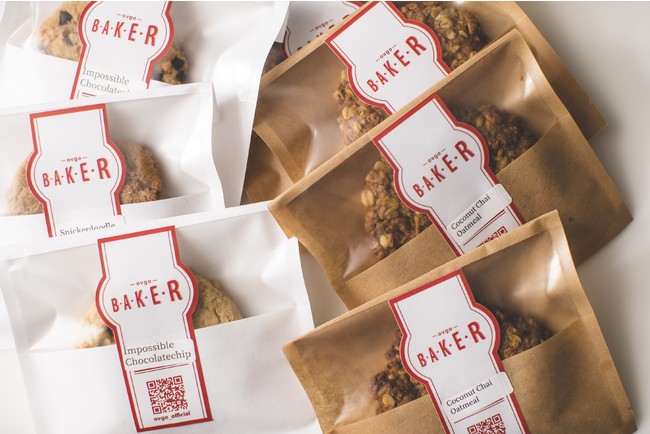 Original cookies, various kinds of oatmeal cookies (302 yen each, 345 yen -TAX IN)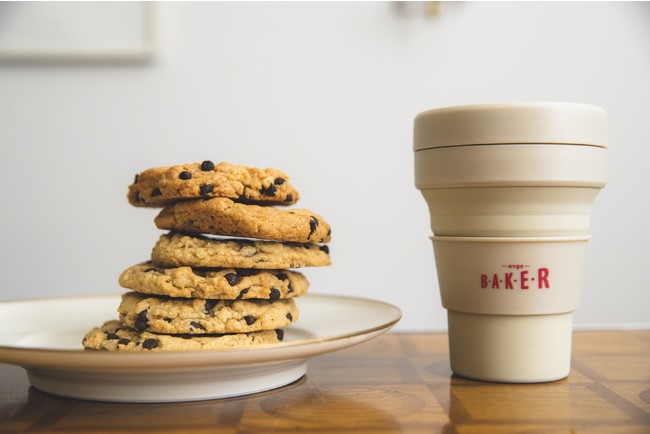 Original design STOJO (1,998 yen TAX IN)
* Apparel goods will be ordered.
* We do not support allergies about gluten -free oatmeal cookies.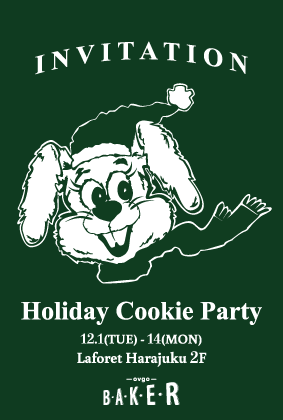 Furthermore, during the period
Customers who offer the above invitation screen at the store will receive a free cookie!
This is a limited campaign only for Raforet Harajuku "HOLIDAY COOKIE PARTY". Please try this opportunity.
Laforet Harajuku pop -up store "HOLIDAY COOKIE PARTY"
Venue:
1-11-6 Jingumae, Shibuya-ku, Tokyo 150-0001 Laforet Harajuku 2F Container
Holding period:
2020.12.1 (Tue) -12.14 (Mon) 11: 00-20: 00
* Opening hours on the last day of the store will be until 19:00.
About OVGO
The joint company OVGO (Obgo) "Oganic, Vegan, glutenFree as options" states that "LET" S BE FRIENDLY = being kind and friendly to ours and the surrounding environment, our future. " It has been done. For the realization of a "sustainable environmental society full of diversity that can respect various ideas," a sustainable new food culture and life We will propose a style.
About "OVGO B.A.K.E.R"
OVGO B.A.K.E.R (Obugo Baker) is a vegan American bake handed by OVGO. We are handled at each store, such as Vegan and Vegan Gluten -free cookies, EC sales at BASE, direct sales at Aoyama Farmers Market, Ginza Loft, Valley Park Stand in MIYASHITA PARK, and DEAN & DELUCA Hiroo. Cookies use rice oil, soy milk, and nut milk, and no animal raw materials are used. We use domestic and organic ingredients as much as possible, and make sweets by means of low environmental impact on imports and production. There are a variety of variations, from soft -textured American cookies to crunchy -textured oatmeal cookies, simple chocolate chips to unusual flavors. In addition, we aim to incorporate vegan into lifestyles from familiar places such as breakfast and snacks at an affordable price. It is a cookie that can be enjoyed by anyone, as well as vegans and vegetarians, those who like American snacks, those who are allergic to eggs and dairy products, and the elderly to the elderly.