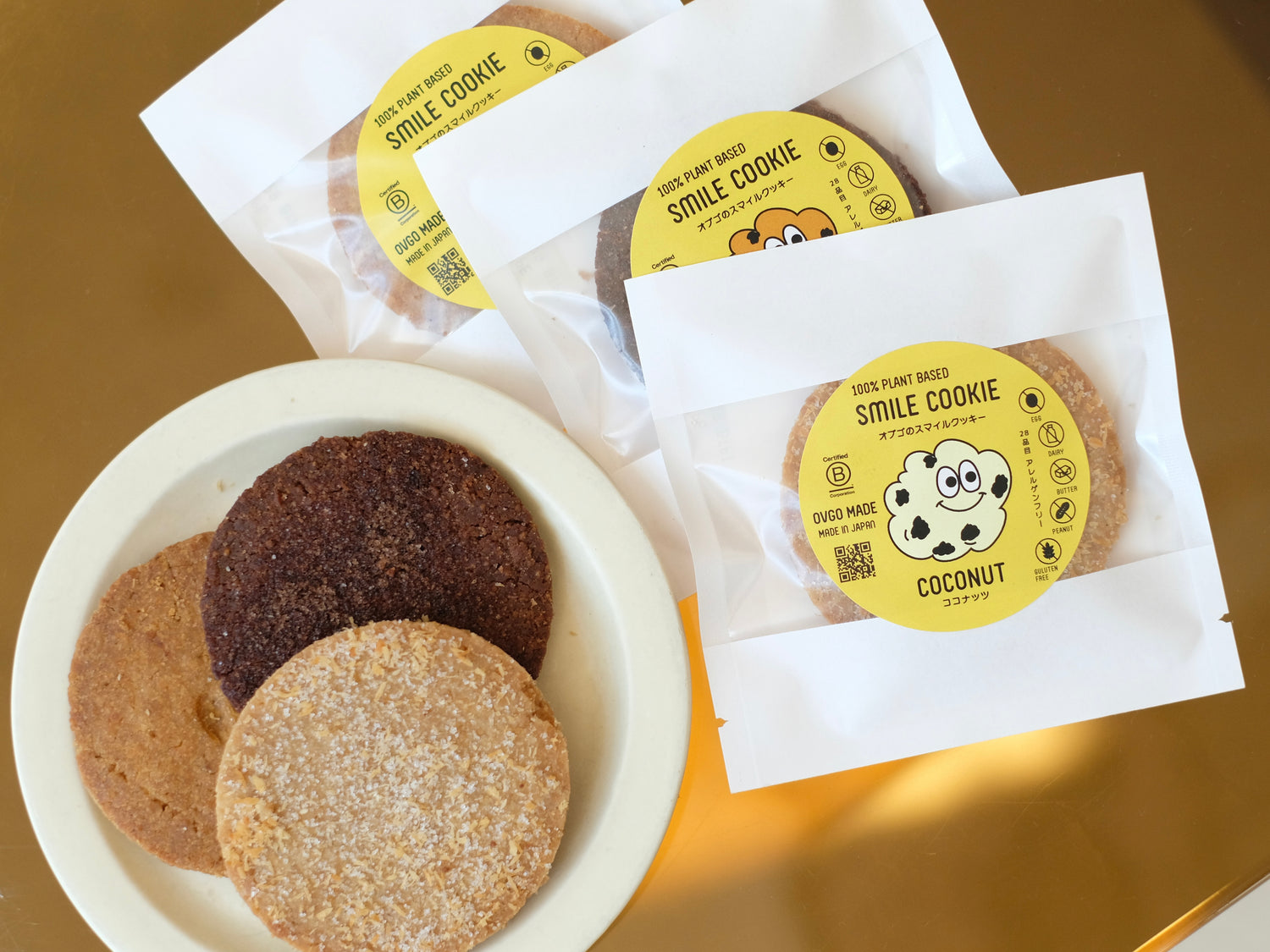 NEW ARRIVAL
オブゴのスマイルクッキー
特定原材料等28品目不使用※で作る新シリーズが新登場!グルテンフリーの食材として注目を集めるソルガムを使用したクッキーは、ビスケットのような食感が特徴です。
お子様でも一人で食べ切れるミニサイズに仕上げました。

※本製品の原材料には、特定原材料8品目および特定原材料に準ずるもの20品目を使用しておりません。但し、小麦、大豆、アーモンド、くるみ、ごま、バナナ、りんご、オレンジと共通の設備で製造しております。
B U Y
Organic, Vegan, gluten-free as options
OVGO has the hope that many people want to be happy by expanding various food options. Based on the concept of "I want you to incorporate vegans deliciously and casually" in your lifestyle, it is a specialty store that makes environmentally friendly cookies.
Doing Good Tastes so good!
We eat something that is kind to the environment and "our precious future" as well as the taste. OVGO B.A.K.E.R's American Vegan Cookie was completed in hopes that such a compassionate behavior would be commonplace.