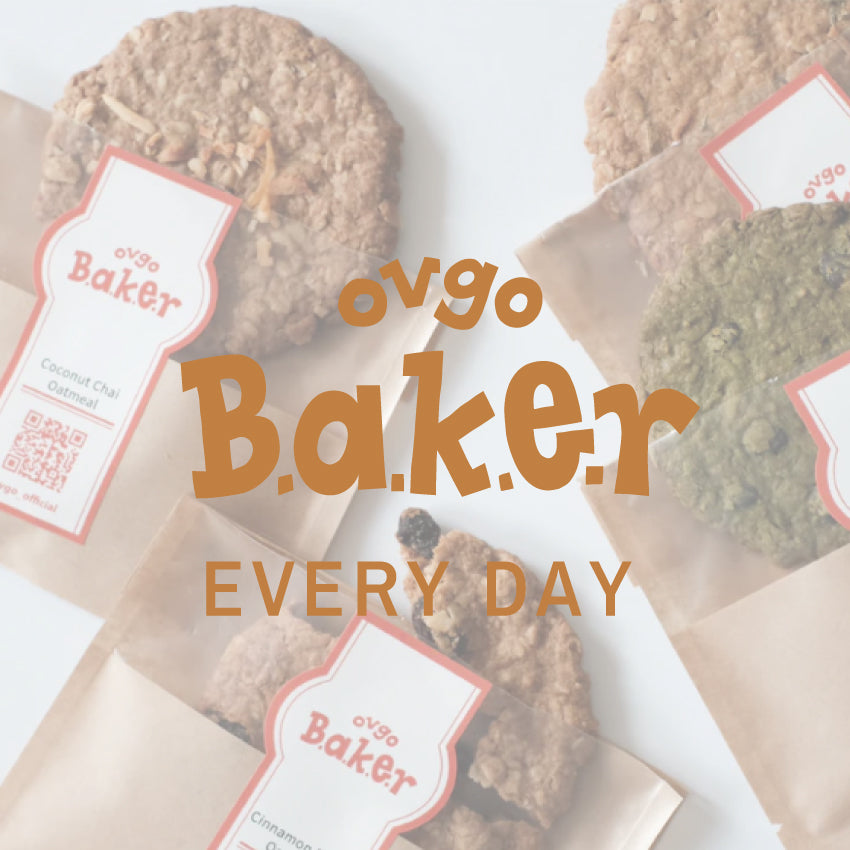 Good for myself and for our world
From the bake shop OVGO BAKER, which is a 100 % plant base in the environment and our future, deliver Health & Tasty Auto Meal cookies and granola every month anytime, anywhere!
It is a great set that can be enjoyed according to various lifestyles, such as asago rice, snacks, and snacks at work.
For those who are busy or distant, let's start with OVGO Baker with a healthy everyday that is easy on the environment!
Once a month Ovgo Baker anyone
You can select 1/7, 4/7, Every Day (7/7) and the content according to your lifestyle.
The contents of Doing Good Box are all 100% plant base gluten -free.
There is also a very popular Sugar -free granola for the 4/7 and every day course.
In addition, a little reward for each month comes with OVGO Baker's original cookie.
* OVGO BAKER's gluten -free auto meal cookies are designed to have the same facilities as facilities containing flour.
* The cookies that come with the bonus may be products containing flour.
4/7 Doing Good

4 days a week a little good

20 meals/4500 yen (4860 yen including tax)
225 yen per sheet

20 oatmeal cookies

Granola 4 meals (200g each)

6 snack cookies

1/7 Doing Good

A little good one day a week

6 meals/1800 yen (1944 yen including tax)
300 yen per sheet

4 oatmeal cookies

Two snack cookies

Doing Good EVERY DAY

A little nice thing every day

34 meals/7140 yen (7711 yen including tax)
210 yen per sheet

12 oatmeal cookies

Granola 8 meals (200g each)

4 snack cookies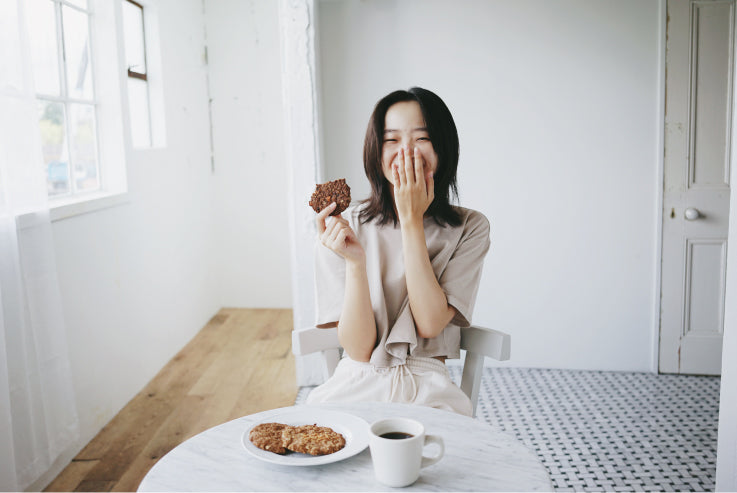 My Favortie Breakfast
Favorite breakfast
Breakfast can be OVGO BAKER's oatmeal cookie! If you think it's delicious, healthy and easy on the environment, your smile will spill. There must be a good day.

Healthy Refreshment
For a healthy snack
When you're busy or studying, you'll want to eat sweet cookies. In such a case, it is okay if you choose a healthy and environmentally friendly cookie first. Refresh and do your best in the afternoon!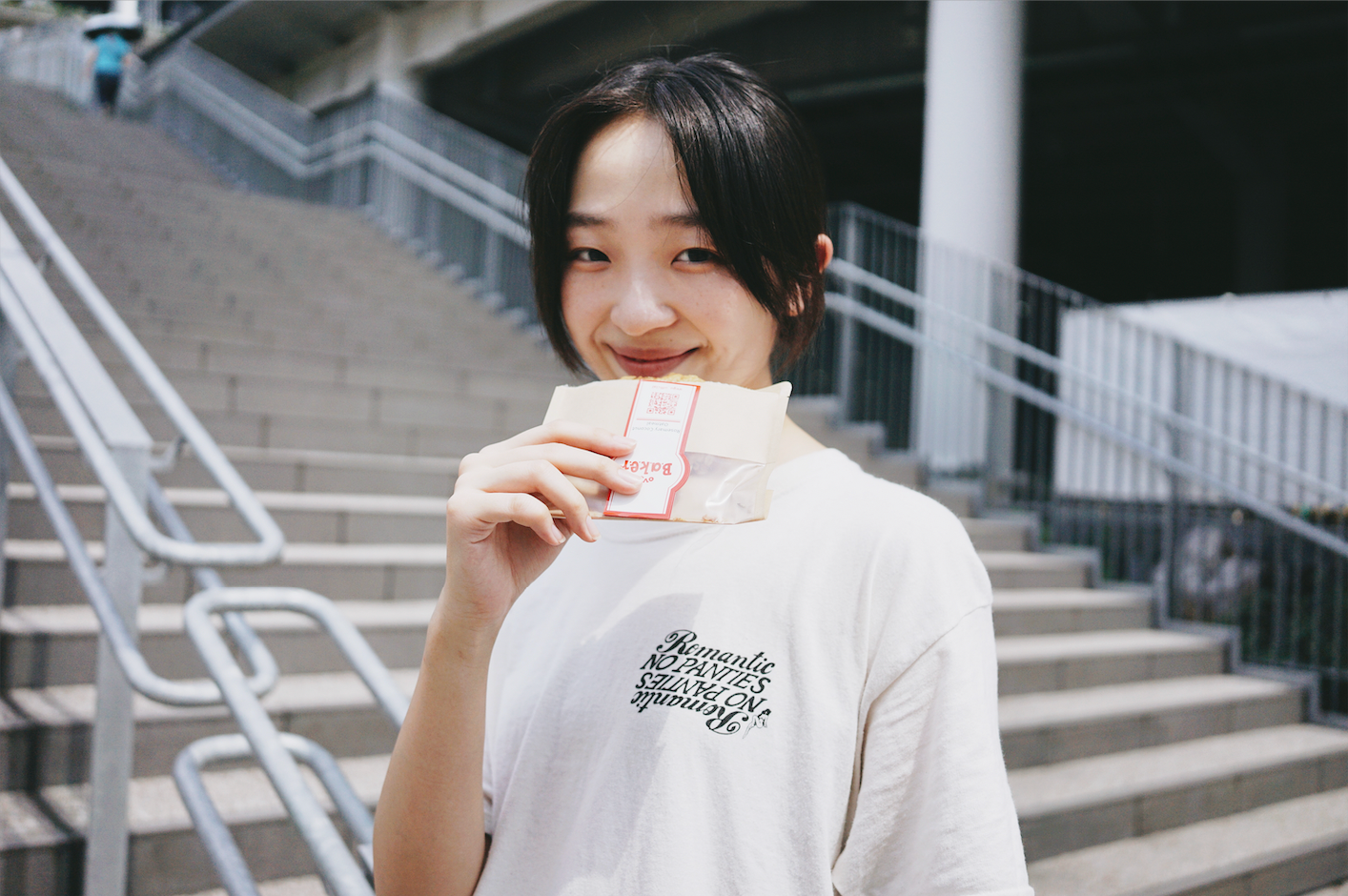 WORK OUT TREAT
Workout reward
OVGO BAKER's oatmeal cookie even when you are hungry due to workout! Gluten -free and white sugar is not used, so it is perfect for healthy every day.
A. For those who join in the middle of the month, we have a shipping date once a week.
We will deliver it within one week from your first order.
(In the case of remote islands such as Hokkaido and Okinawa, it may take+1-2 days)
A. For the second month and subsequent months, the product will be delivered from Tokyo Cookie Factory for 2-5 days every month. Please look forward to arrival every month!
A. If you order for the first time after the 25th of every month, you will receive a box twice the following month due to delivery. If you want to avoid duplication of the first month BOX, please order by the 24th of every month.
A. You can change from My Page, regular purchase.
If you can change the quantity to 0 by the last day of each month, you can stop from the next month's delivery.
In addition, since it does not support skipping or pause, please purchase again from regular purchase in the case of resumption.