Hello, this is Yuki of OVGO BAKER.
It was weather today, so go out to Omotesando/Harajuku. At this point, there are people like foreign tourists in Harajuku.
If you look at the many shopping bags, you will realize that the bustle in front of Corona is gradually returning to the city.
Many overseas people are practicing vegans and plant basses, so I'm glad if you have OVGO BAKER cookies after sightseeing and make them souvenirs from there!

After shopping, stop at OVGO Baker Meiji ST. on the 2nd floor of Laforet Harajuku and have a limited autumn vegan sweets.💜
This month's limited sweets are Halloween -like sweet potatoes🍠
Brownie Magical Sweet Potato Brownie with plenty of purple potato cream
Cookies Sunday Magical Sweet Potato Cookie with purple potato cream on the cookies and plenty of purple potato cream.🍪✨
We will have an American with VERVE COFFEE coffee beans💓💓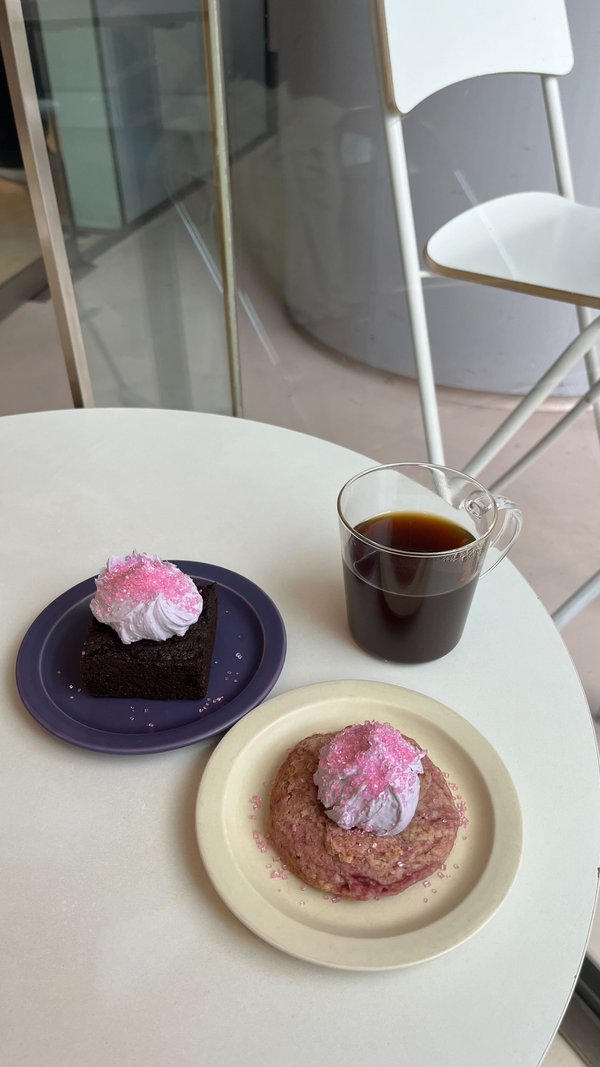 The warm purple potato cookies are delicious as well as baked potatoes! !
And the purple potato cream is more rich than the usual Vegan cream, but it is still a vegetable, so it is not so bad and you can eat more and more! !
The combination of purple potato cream and cookies is the best.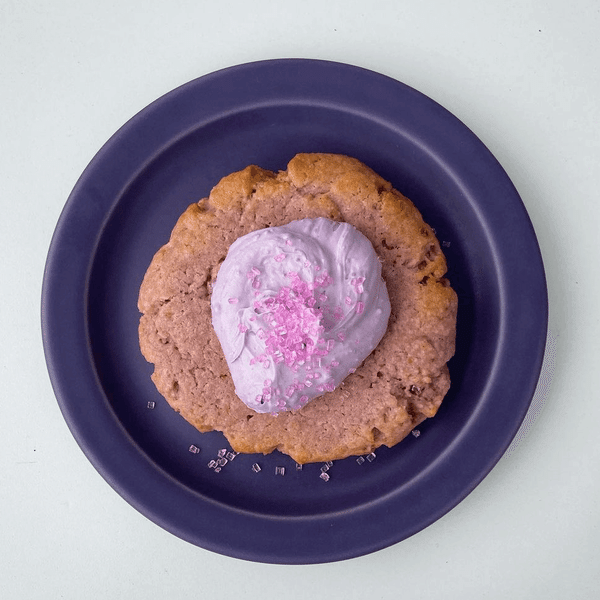 If this cream is on the exquisite brownie, it is really exquisite.
The balance between the cocoa -rich and slightly bitter brownies and the sweet purple potato cream is exquisite. The sticky brownies, the cream and the crunchy crunchy texture on the top are accented.
Brownies can be ordered at any time without cream.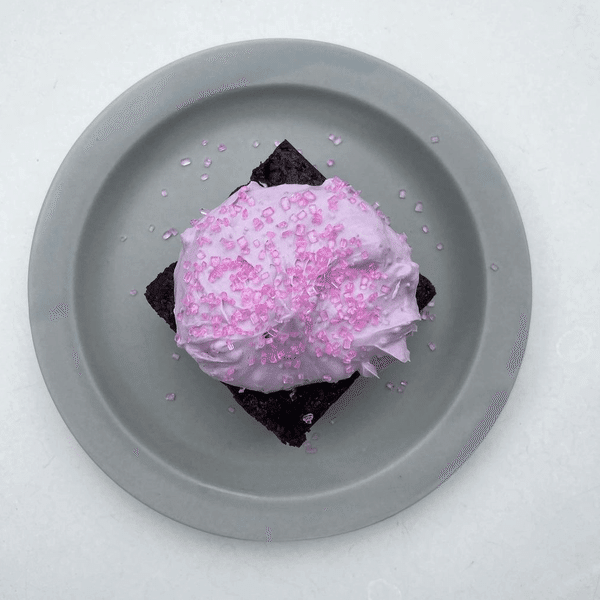 I just remembered the taste to write a blog now, and my stomach has decreased. I want to eat now
This menu is until mid -November!
All menus can be taken home💜 
You can order Magical Sweet Potato's vegan cookies from online shops🍪🍪
To eat autumn sweets, please come to OVGO Baker Meiji St. as soon as possible.☺️🍠🍁 
(Yuki)
In addition, the latest information on Meiji ST. is being updated on the official store official Instagram.❣️
The official LINE online store and the latest information on each store,
We are sending off great information! Please register your friends 🫶