Hello, this is Yuki of OVGO BAKER.
From now on, I would like to write OVGO Baker every day and sometimes write it, but before that, I will look back on OVGO Baker and this.
2019/5-9 OVGO is born! Until OVGO BAKER is made

It was the summer of 2019 that I really started OVGO BAKER.
When I left my first company in the spring and traveled to the United States and South America in April-May (again at that time), the plant base is a good food for the environment and society. I want to know and spread the plant bass after returning! It was the trigger in the first place.
In order to spread the plant bass with Matsui -chan, a classmate of elementary school and delicious food, first turned the team name to OVGO.
OVGO is OVGO with the acronym "Organic, Vegan, Gluten-Free as Options". The expression Vegan Option, Gluten Free Option, which I saw at American restaurants and cafes, was very new at that time, and that I can choose them at ordinary shops instead of Vegan or gluten -free specialty stores. I sympathized that it would be good to be incorporated into my life according to. Rather than imposing in Japan, I named the name OVGO, thinking that it would be nice to have organic, vegan and gluten -free as options that each person could choose. At this time, it was like a project name, not a company or a brand name.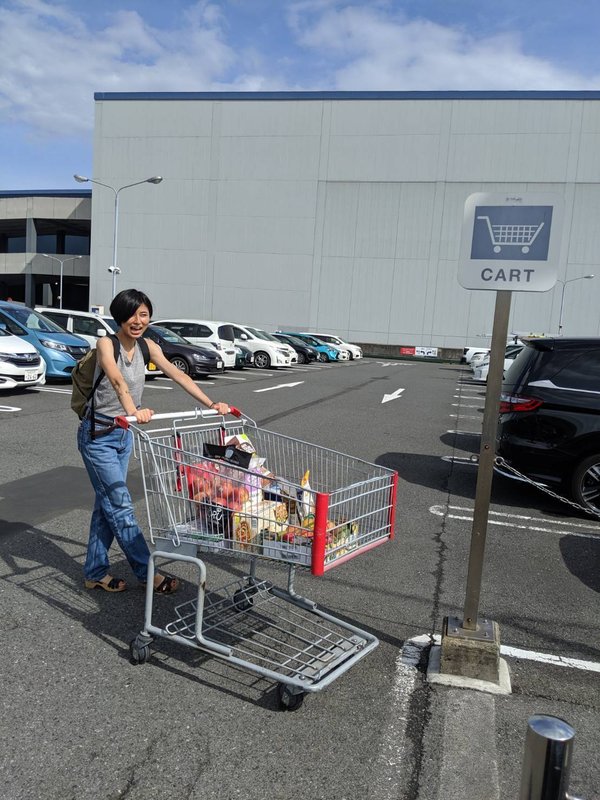 I and Matsui also like delicious food, and I was much more interested in social things, but I didn't have any about vegan, so when I wondered if nobody was there, I was a classmate from elementary school. Yuri -chan, who was working in, will join.
From there, at the beginning of the three people, we would eat various things, thinking about whether to introduce a plant bass or vegan shop in Tokyo, or buy and sell products that have already been sold. I saw it, but I couldn't find a very satisfying taste. 。 。
Originally, I liked cookies and handed out cookies in the OL era, so I decided to make my favorite recipes (using eggs and butter) with only vegetable recipes while looking at the recipes of American vegans. 。
As a result of eating the finished cookie, it is delicious! ! !
It started with the story of searching and selling all cookies, but as a result, I thought that what I made myself was the most delicious.
It seems to be difficult to continue, but after that, I decided to make the most delicious thing.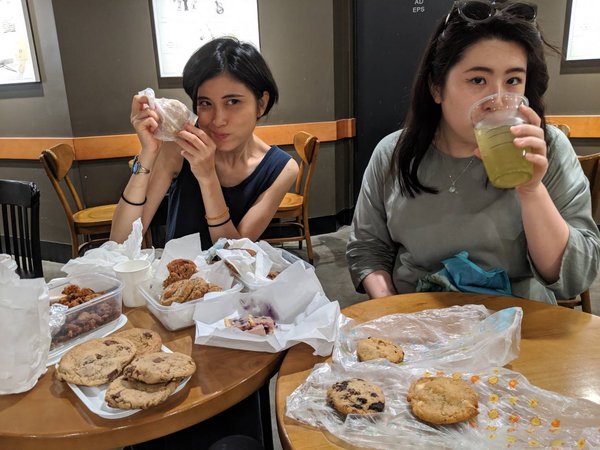 While I adjusted the bass recipe, everyone thought about flavors, and continued to sample cookies made by changing various flour and plant -based milk.
When I tried what I thought was delicious, when I tried it by a senior in the bake world once, I was told that it was too much and I didn't know what the taste was, and I was damaged.
Nevertheless, as a result of the measures and tasting, the current original cookie has been completed.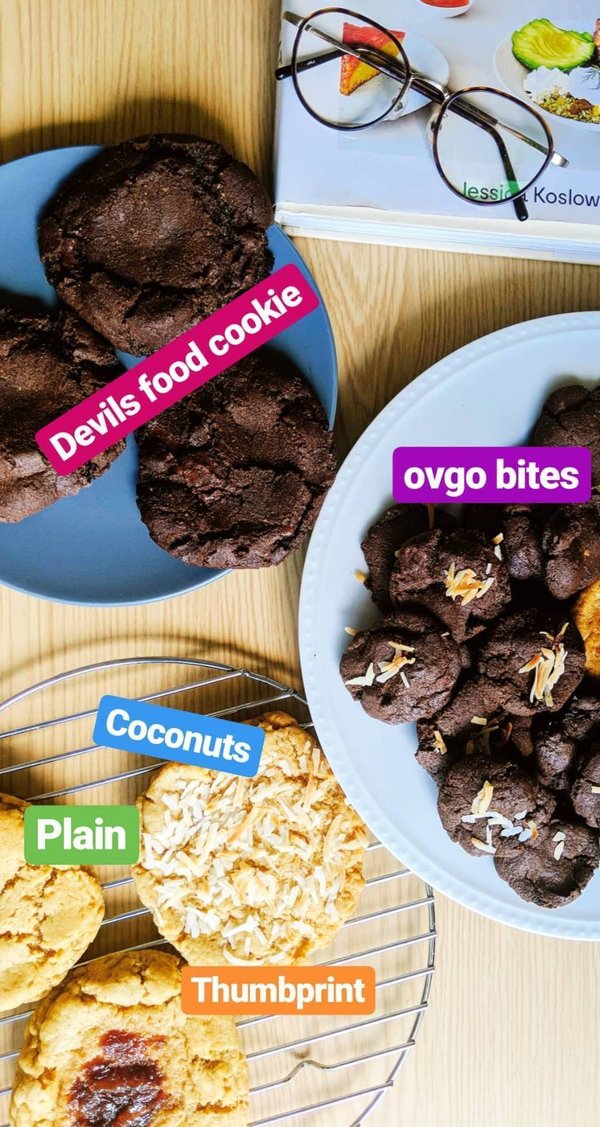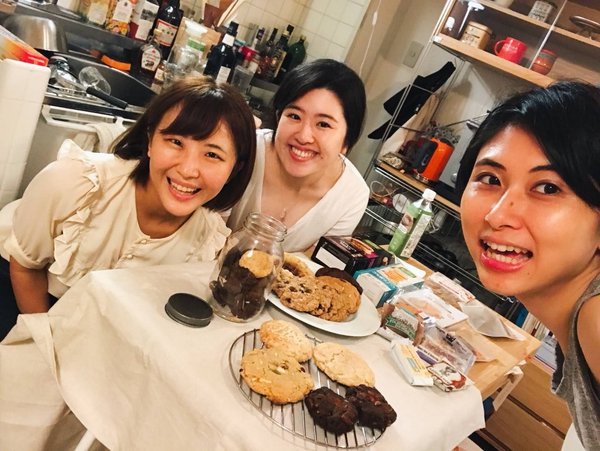 Aoyama, who liked the LUSH booklet and the LUSH staff members, such as organic and domestic products and environmental impact, and the differences between sugar and unusable sugar that can be used in the environment, and the LUSH staff members. I started learning about sustainability, relying on information that can be collected, such as farmers who are opening a farmers market, Netflix movies.
From there, with the brand name OVGO BAKER, Matsui -chan made the logo and the OVGO Baker was born! ! !
2019/10-12 for the first time. First event store.
From here, our cookies covered every day.
Bake every day, bake, carry it and hand it out.
And October 5, 2019.
Opened a free market at Dee's Hall in Aoyama! !
OVGO official debut day! ! !
For the first time in my life, I sold my cookies.

It was a cookie that I thought I made a lot by myself since I was a company employee, but there are a lot of delicious foods in the world, and there are many professionals and people who buy our cookies. To be honest, I was worried until this day. I wasn't confident that I could do something on my own.
But on this day, a lot of friends came, and a flea market customer purchased and said it was delicious.
Various people are really happy and pay the money.
It was a day when I felt the rewarding way to find out what I believed in, and felt the worthwhile to find out what I believed.
On the other hand, if you explain Vegan's products, it may not be delicious or I don't eat much, so since this day, OVGO BAKER doesn't tell you that it's Vegan from the beginning, but just eat a bite. I am working hard on the trigger of plant bass and vegan.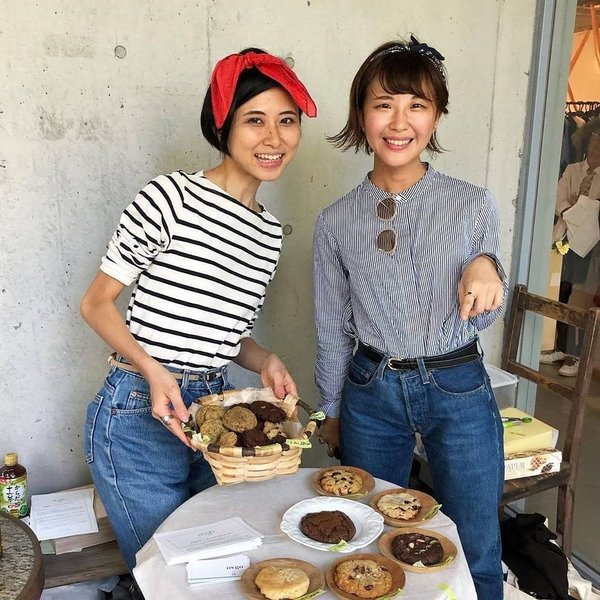 As a result of carrying cookies every day, I was able to eat and eat, and in November, the first wholesale to the cafe was decided!
It was the AirStream Garden, which was behind Omotesando Hills for the first time (unfortunately closed now).
At this time, one oven has to bake only about 6 pieces in 10 minutes, and there is not enough time to buy raw materials, so we have almost the same number of delivery days on the first day. Chariler's me and Mr. Matsui brought cookies in the tapper to Omotesando as usual, but it was damaged by checking the product on the slope below the store. 。 。 。 ! ! ! ! I delivered 1-2 cookies for me to take my first delivery and completed the first delivery safely.♡
Since then, I have used Uber Eats backpacks on the day of my transfer! It's a laughing story now. 。
I thought it would be broken or the delivery cost was wasteful, so for about a year, I put it in a bicycle or IKEA bag, carry it by train, and deliver the wholesale. 。 。 。 。 (Laughs) I think the delivery cost is still wasteful.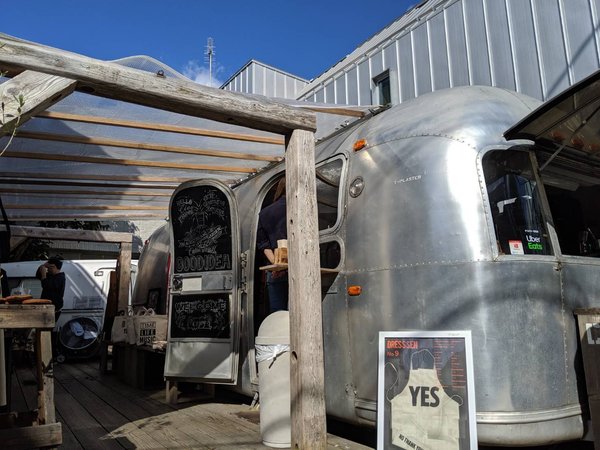 To be honest, there is almost no memory from the first flea market to the end of 2019. 。 。 Because while making weekly wholesale cookies, the food store at the place of employment is busy since November. After returning home at around 23:00 every day, I prepared for OVGO, and I made cookies once a week, and went out to the city to distribute cookies. On the way, I got my waist.
Nevertheless, every day was fresh and exciting, and the joy was full of joy that there were people who were pleased with the cookies we made.
Three years after this, many people know about OVGO Baker and cookies, and the role I have to do has changed day by day, but it's still the most fun. What makes you feel rewarding is that various people eat Vegan cookies!
It's most nice to say that some people say that we like the vegan cookies that are packed with our thoughts.

The opening of the Aoyama Farmers Market prepared in such a situation will be decided! From January 2020, we have finally entered the Aoyama Farmers Market, which we love. (to be continued)
-----------------------
The crowdfunding when the first store opened in the spring of 2021 is also written.me tooPlease take a look at it.
(Yuki)
---
The official LINE online store and the latest information on each store,
We are sending off great information! Please register your friends 🫶